Embrace the future of cat care with our self-cleaning cat litter box. No more scooping, no more mess—just a hassle-free way to keep your home clean. No more scooping, no more mess—just a hassle-free way to keep your home clean. Our innovative technology detects when your cat has finished, triggering a seamless self-cleaning process. Spend less time on litter duty and more time bonding with your furry friend.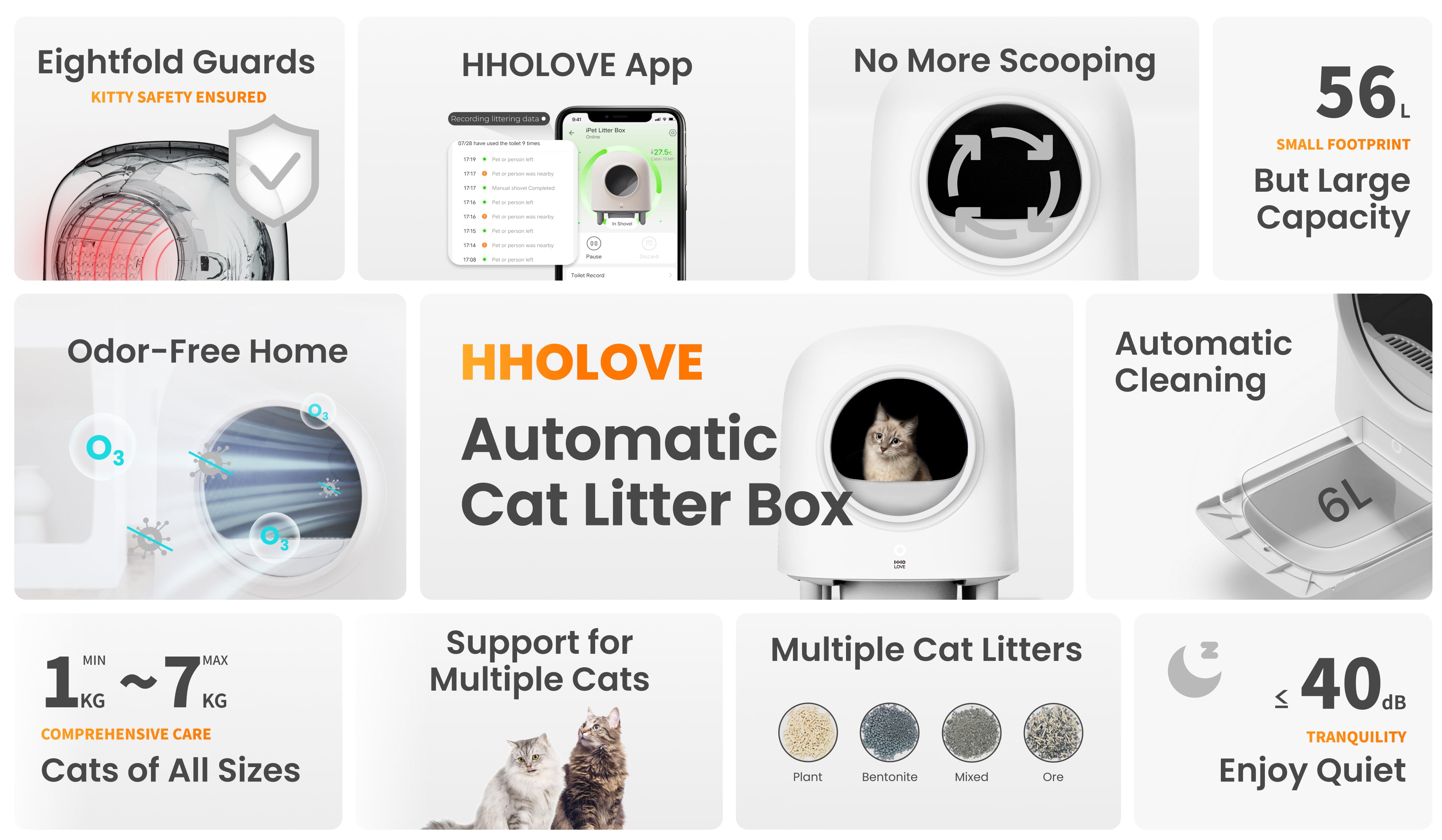 App-Enhanced Cat Care
Seamless Setup, Instant Access.
Stay in sync with your cat's well-being with real-time insights into their litter box activities and cleanliness status. Tailor cleaning cycles to align with your cat's preferences, ensuring a consistently comfortable and tidy space. Activate cleaning cycles remotely with a simple tap, maintaining an immaculate environment with ease.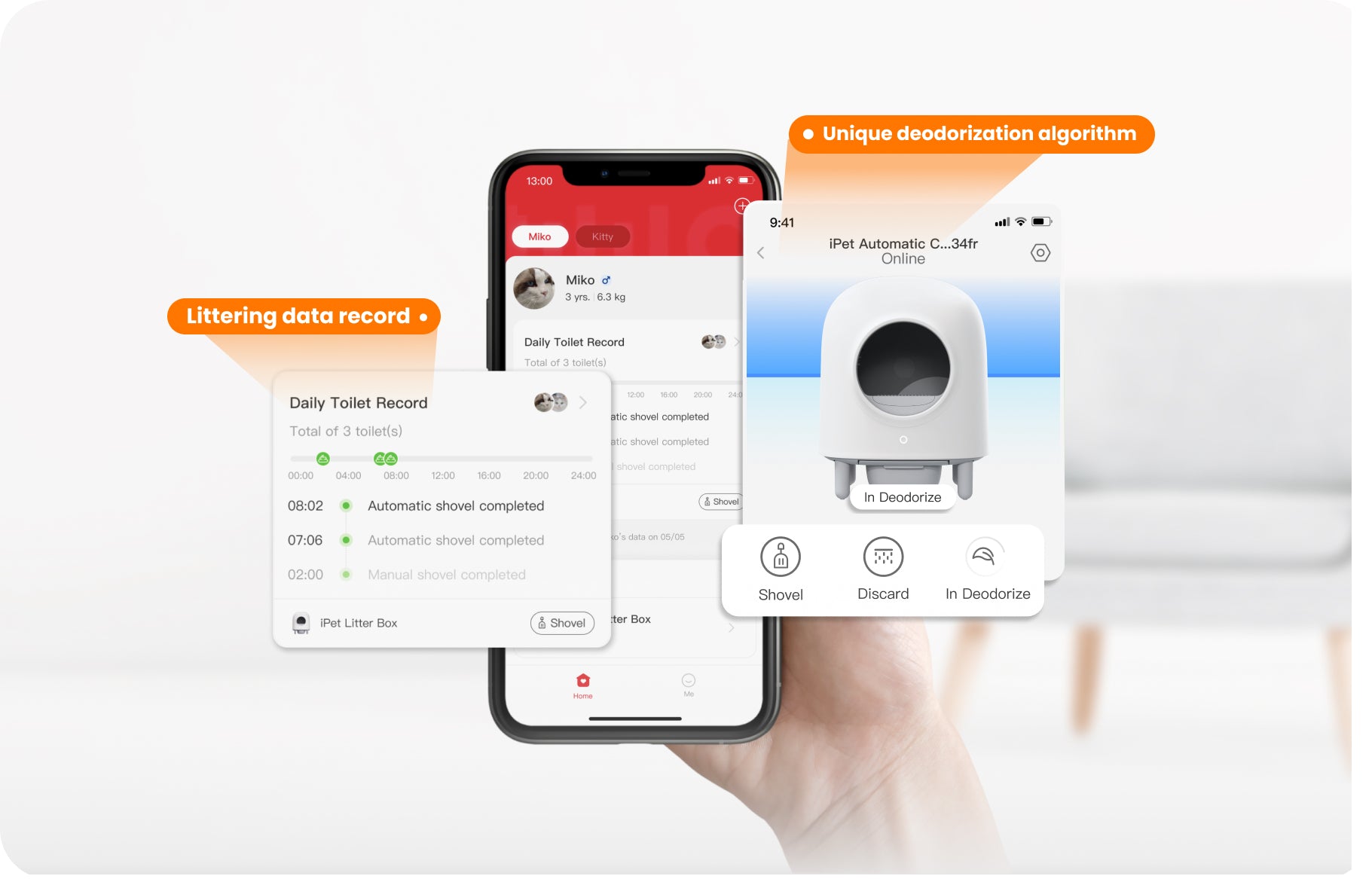 Kitty Safety Ensured
Eightfold safety guards designed At HHOLOVE.
we prioritize your kitty's safety above all. Our meticulously designed litter box features weight sensors and anti-pinch technology, ensuring that moving parts halt instantly when your feline friend steps inside. You can trust that your kitty is always protected and secure with HHOLOVE litter box.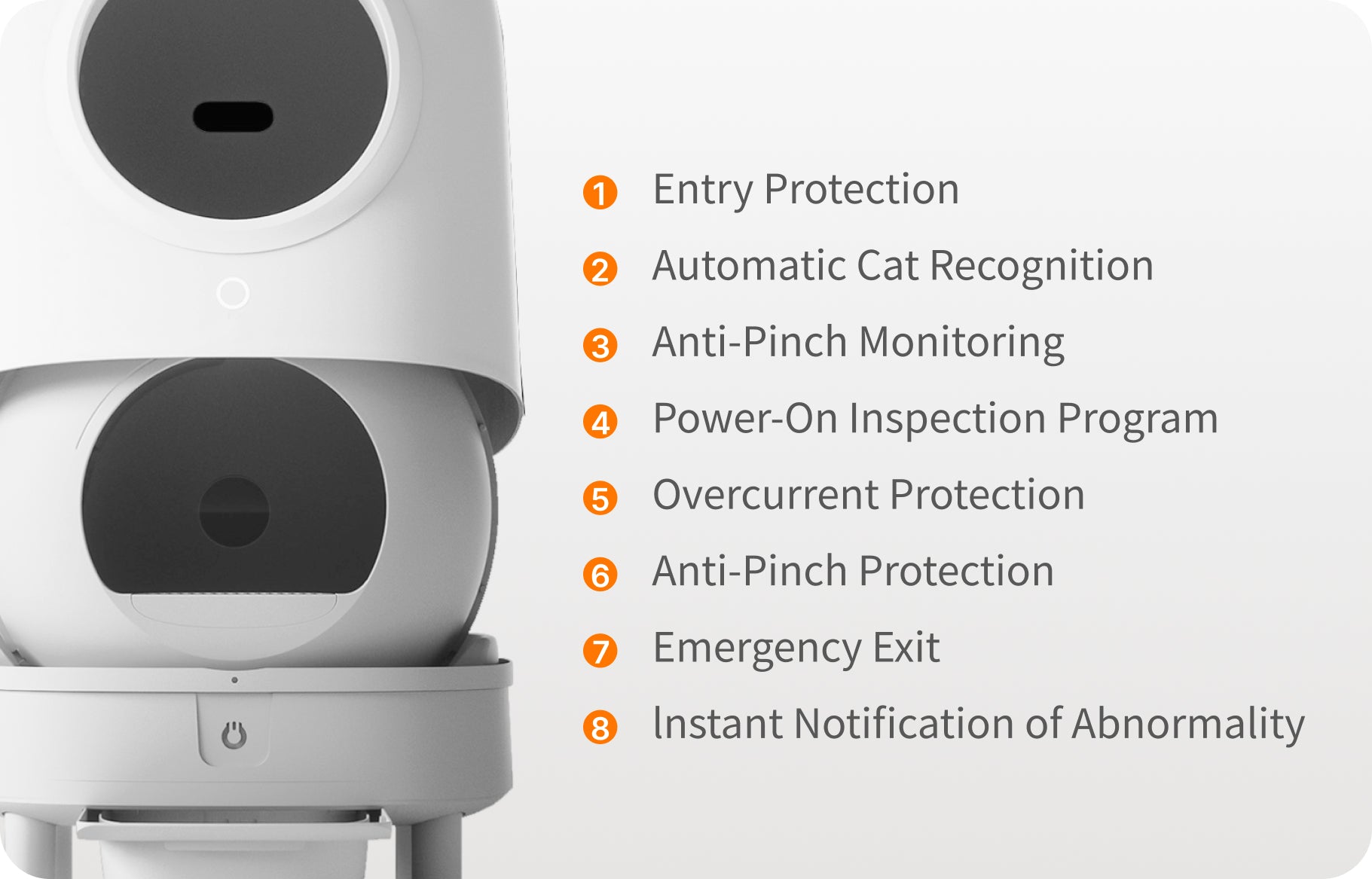 Odor-Free Home
Banish Unwanted Odors Instantly.
Say goodbye to unwanted odors with our advanced waste disposal system. The Smart Self-Cleaning Cat Litter Box ensures waste is promptly whisked away, leaving your home smelling fresh and inviting. No more enduring the lingering scent of a traditional litter box. Enjoy a clean atmosphere that both you and your cat will appreciate.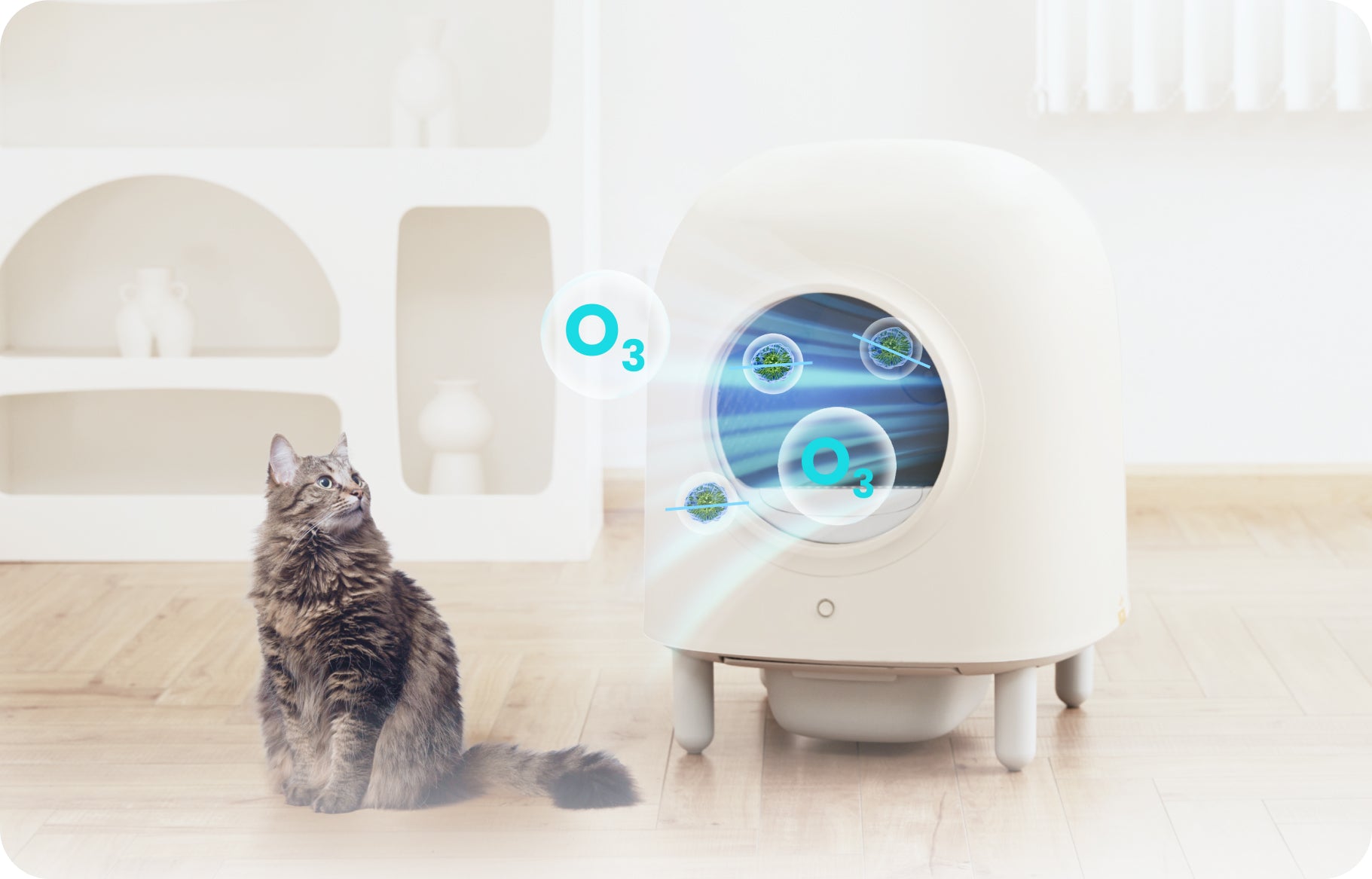 From daily work or overtime, to temporary business trips and short-term vacations —— You can remotely litter box through the app. to leave the lives of cat unperturbed.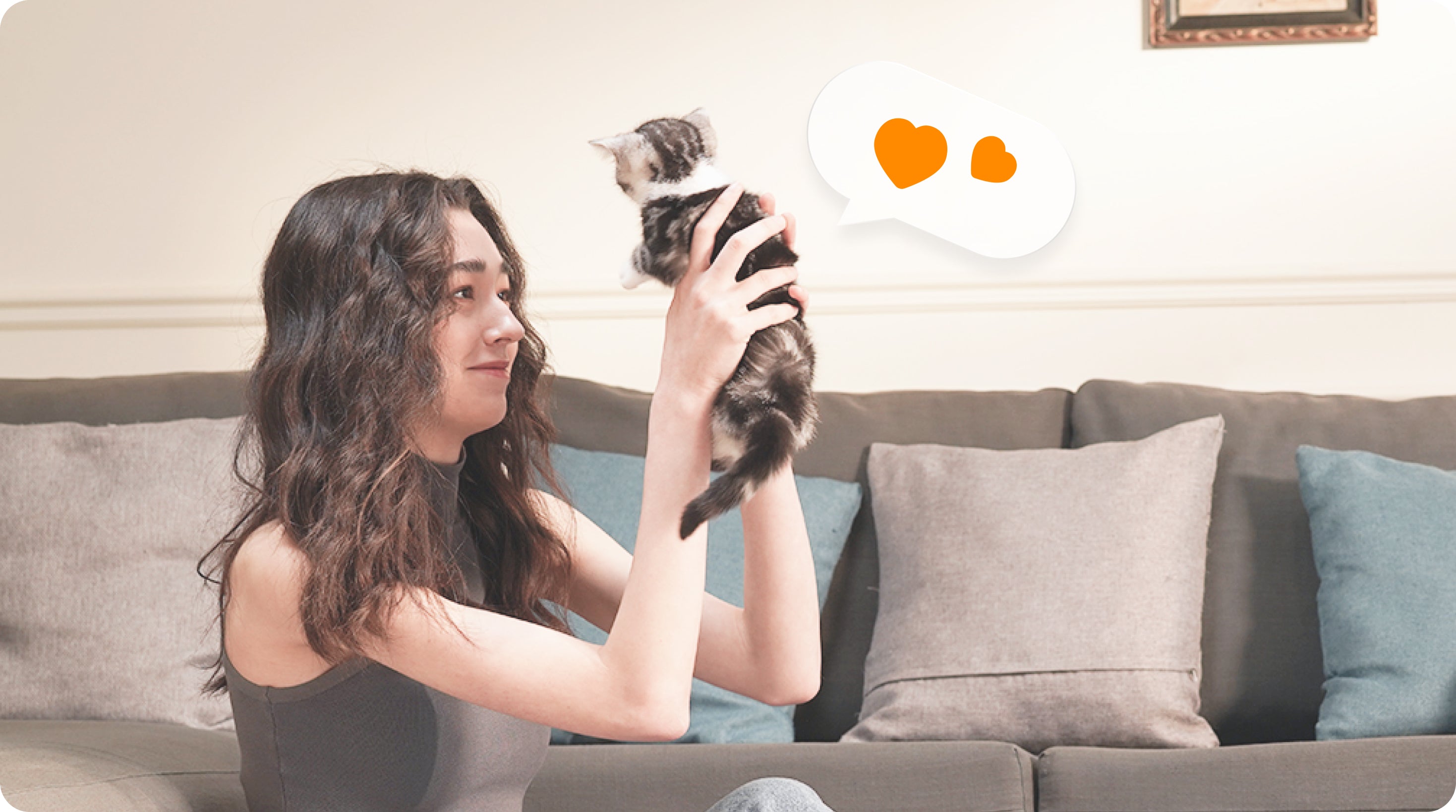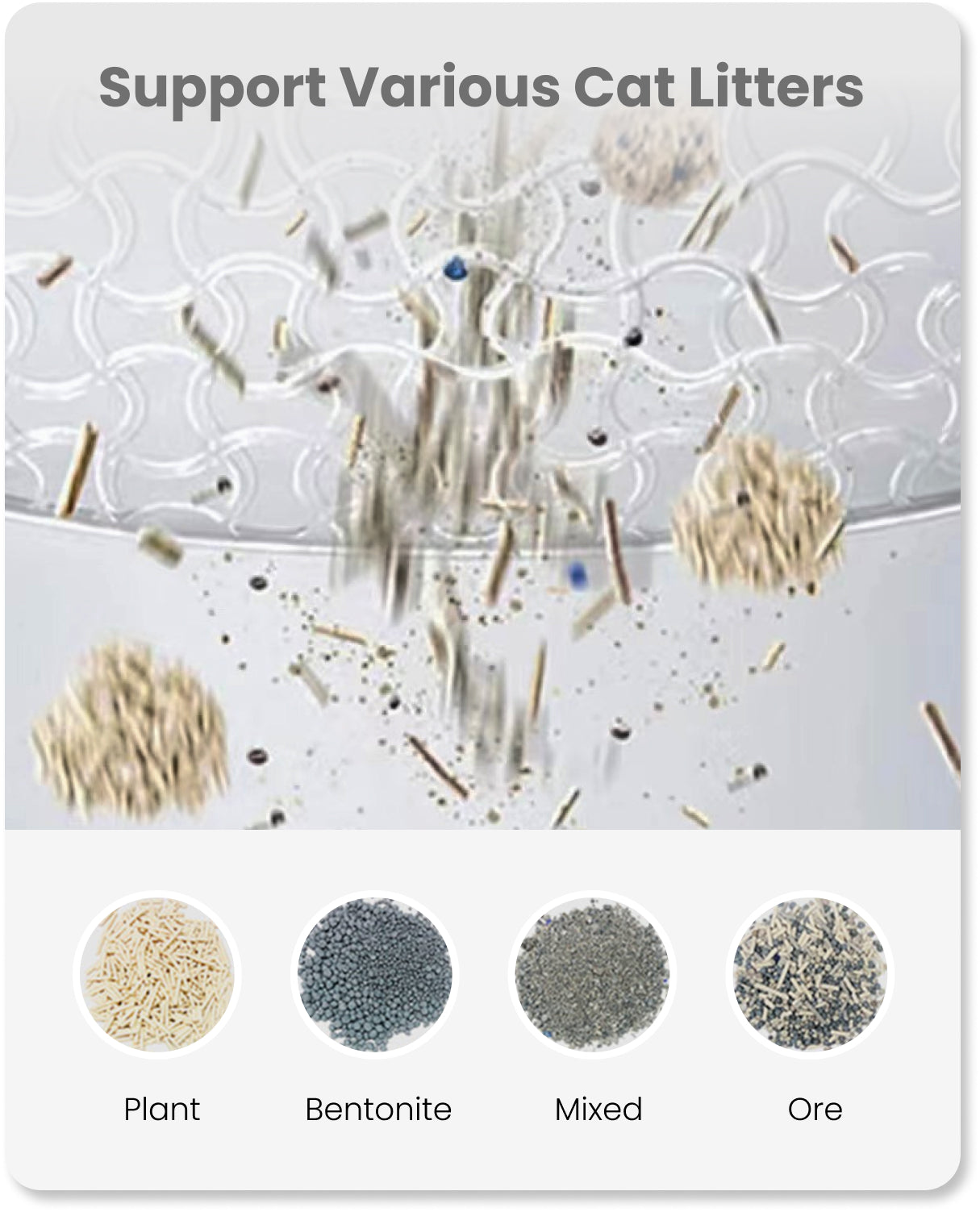 After rigorous testing, we enhanced our structure. Unlike competitors, we handle various litters flawlessly. Cats effortlessly adapt to our smart litter box, whether they use oil-based or plant-based litter. No extra adjustment time necessary.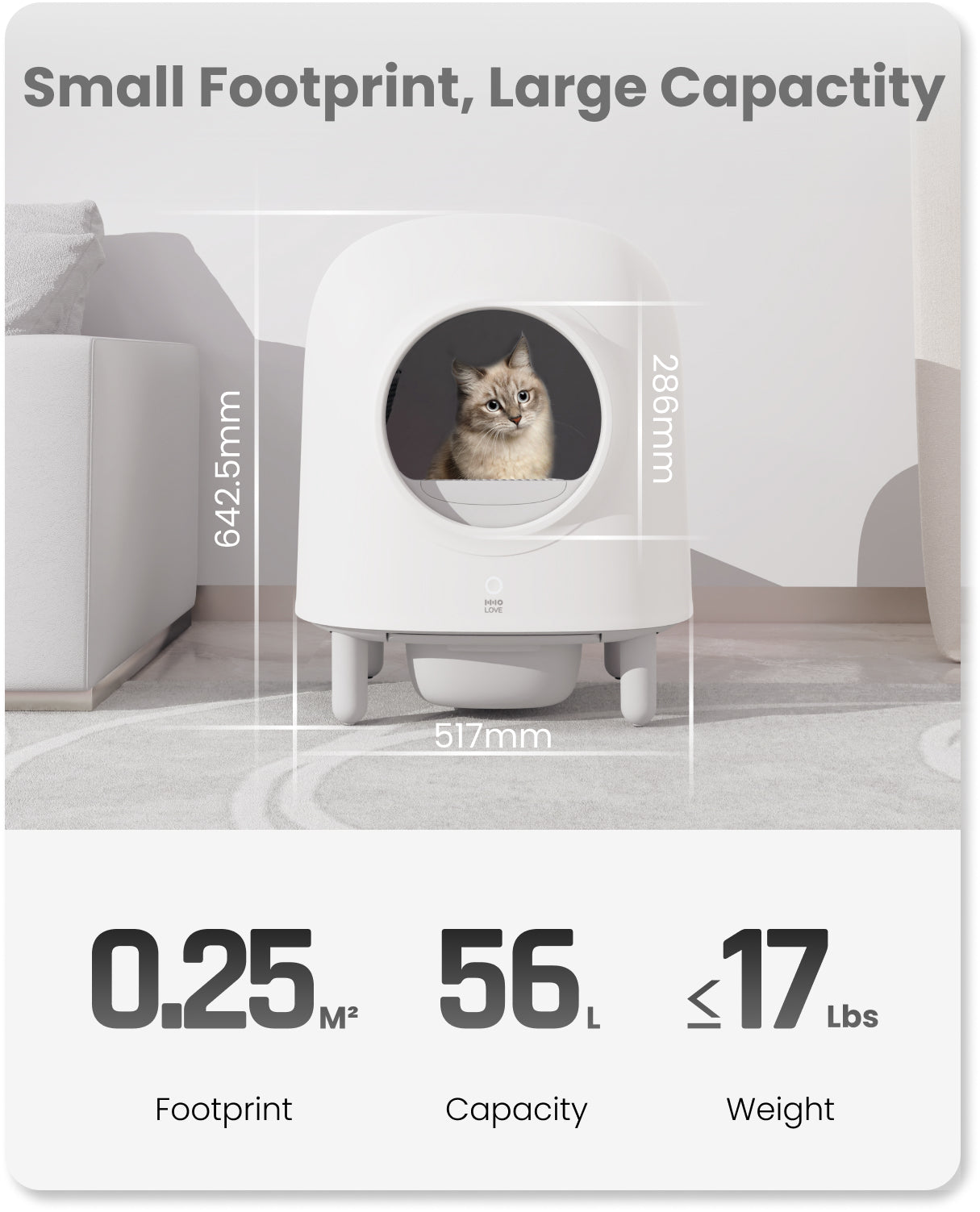 Despite its small 0.25 m² footprint, it offers a substantial 56L capacity. Engineered for cats up to 17 pounds, it harmonizes space-saving with ample room for your cherished feline companion.
HHOLOVE self-cleaning cat litter box's efficient cleaning process leads to reduced litter waste over time. This eco-friendly approach not only benefits the planet but also saves you money on litter expenses.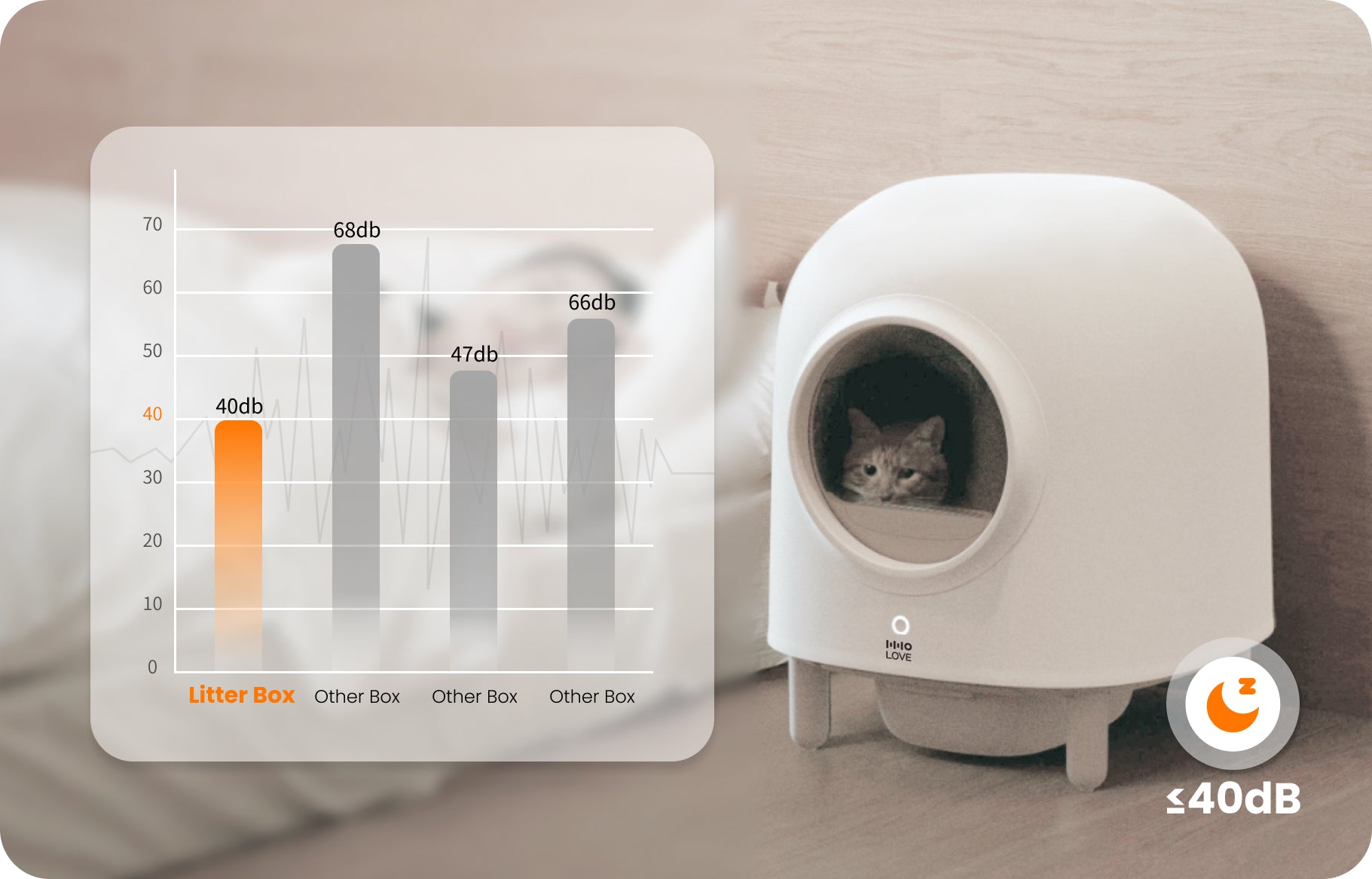 Ultra Quiet
Step into a realm of serenity with HHOLOVE self-cleaning cat litter box's ultra quiet technology. Redefine the cat care experience as you and your feline companion enjoy an environment of peace and calm.
Elevate Multi-Cat Living
No more juggling multiple litter boxes or worrying about unevenly distributed cleaning cycles. Embrace a harmonious living space for all your feline companions with HHOLOVE self-cleaning cat litter box, designed to excel in multi-cat households.